All the variety of your favourites!
The ultimate snack mix!
The great variety of Lorenz brands in one pack.
Can you sometimes not decide which snacks to offer your friends or family at the next game night, party or cosy binge-watching? Then serve them all - with Snack-Hits from Lorenz! Germany's most popular snack mix has something tasty for everyone: crunchy NicNac's, tender Curly, airy and fluffy Pommels, the famous Saltletts classics, crispy and tender Chipsletten and golden yellow Clubs Cracker. There's definitely something for everyone!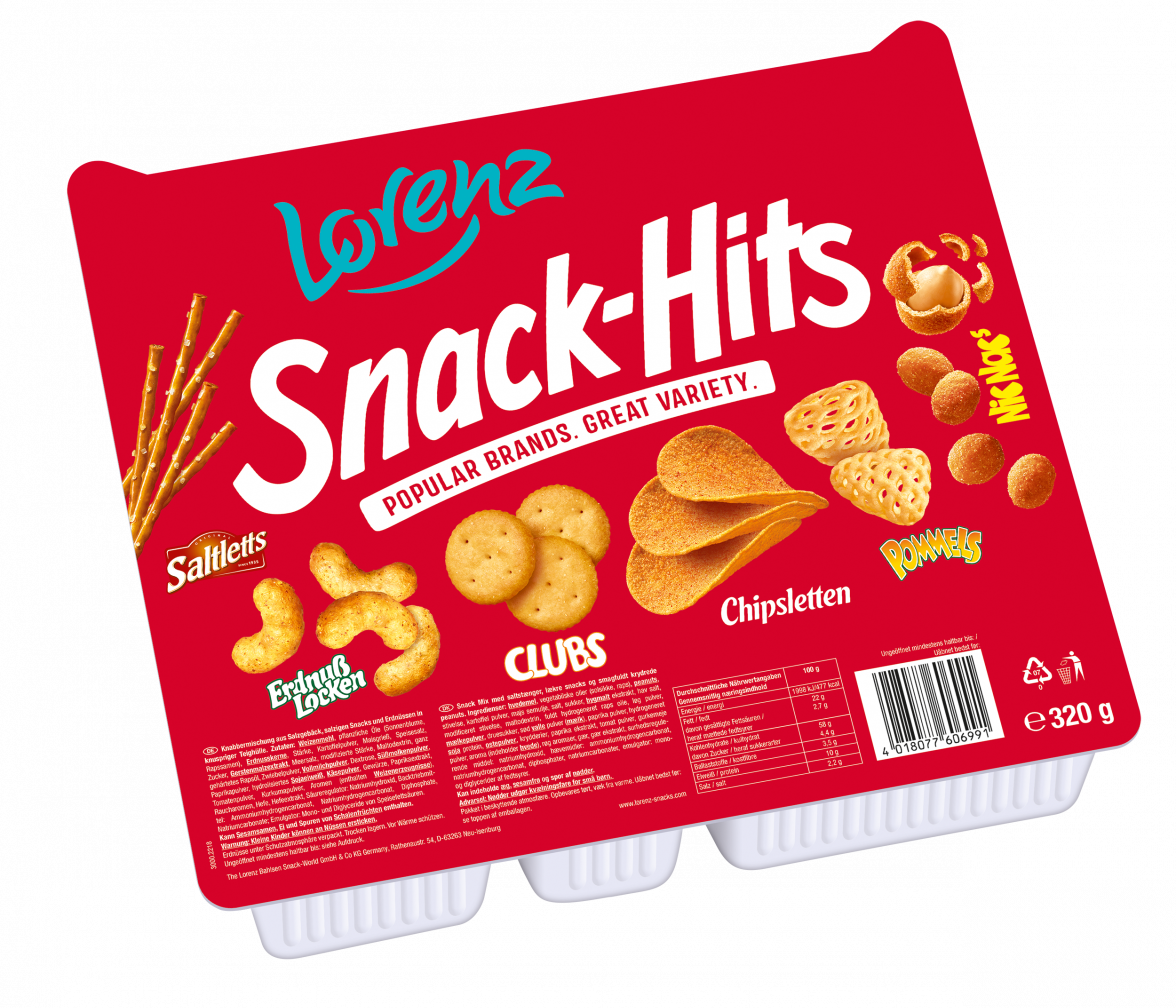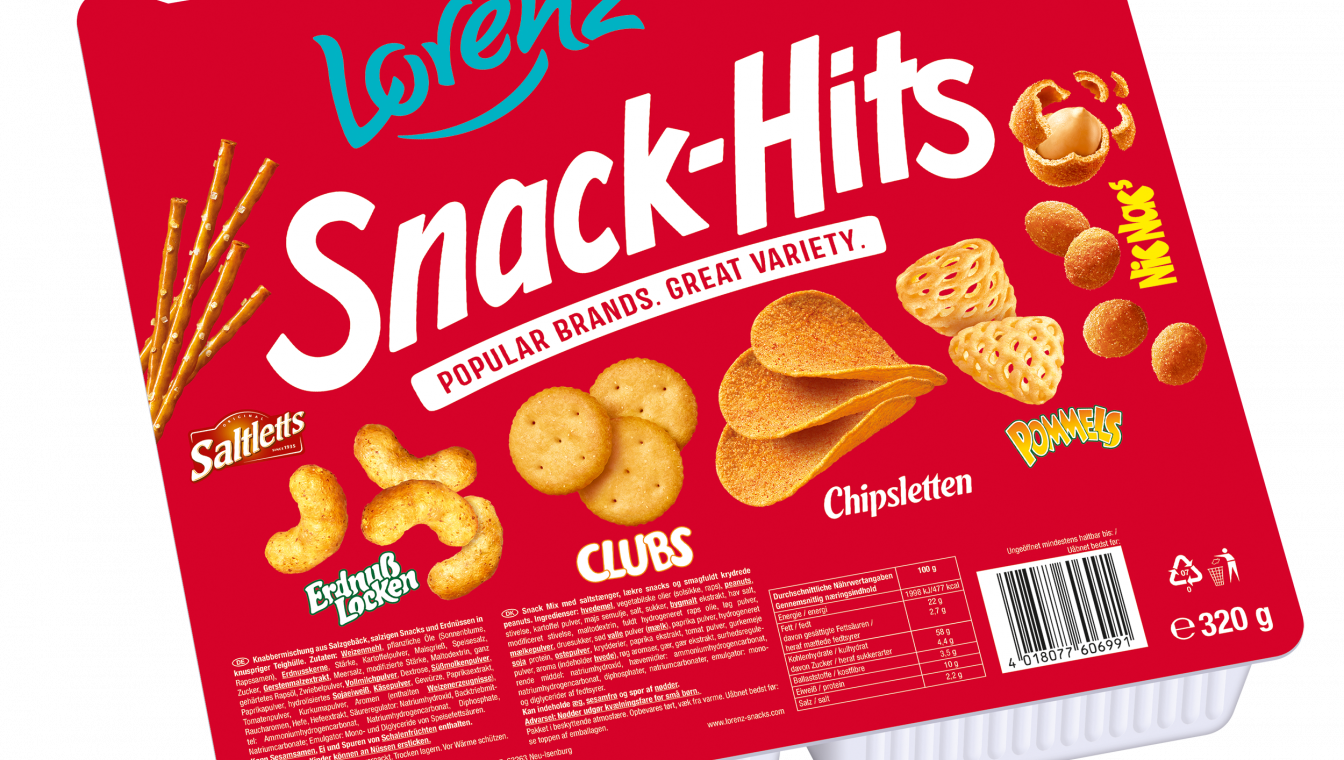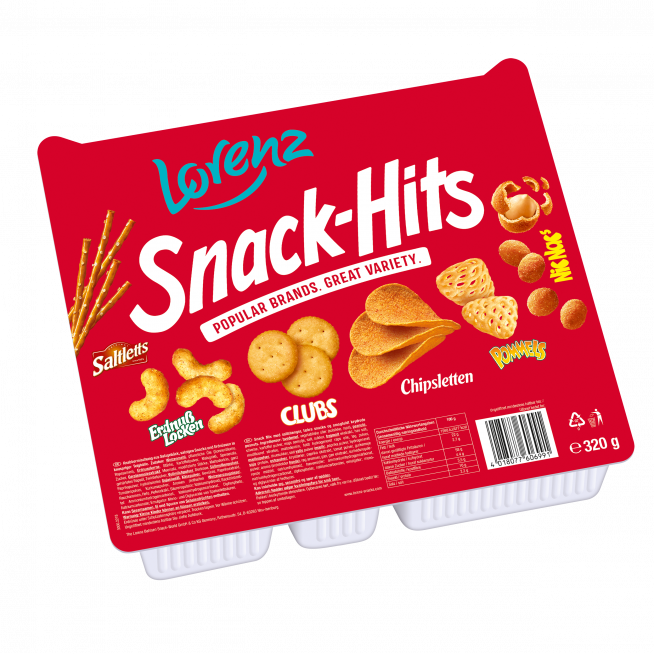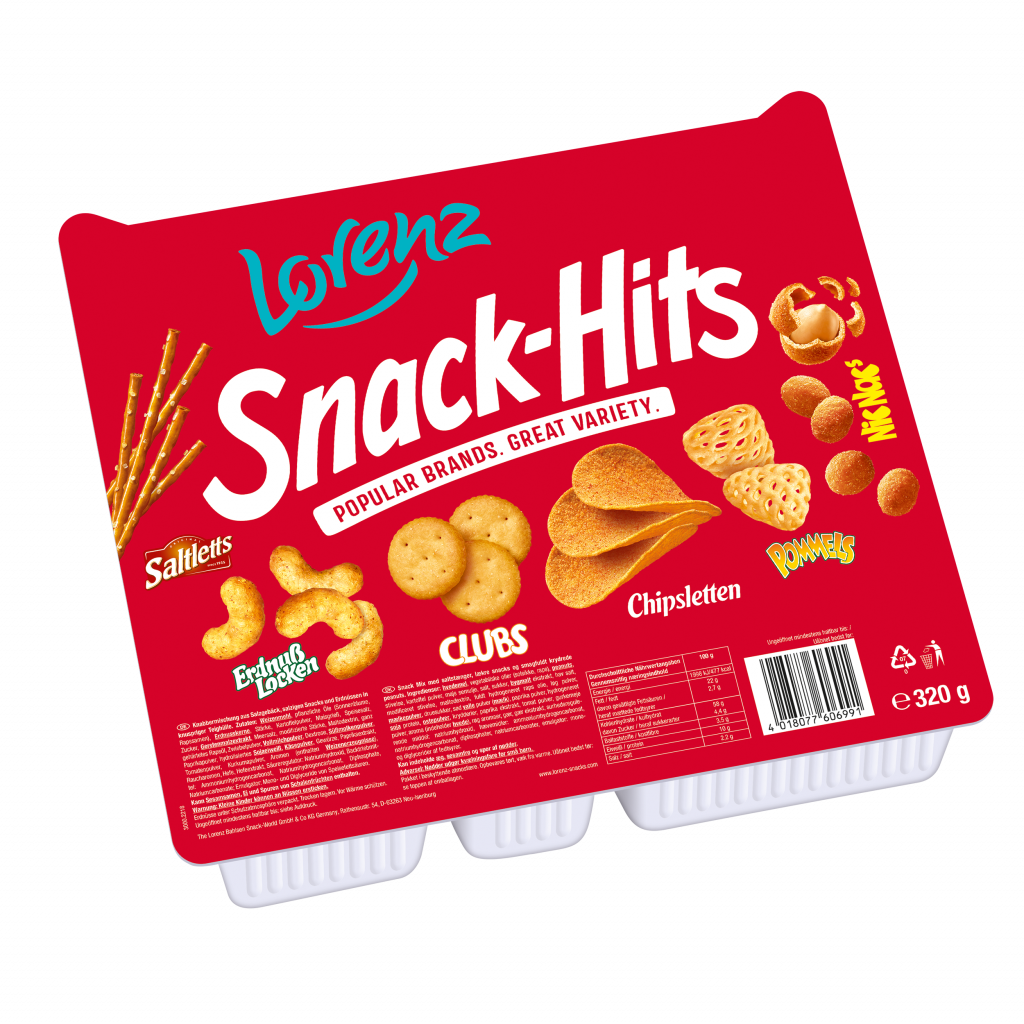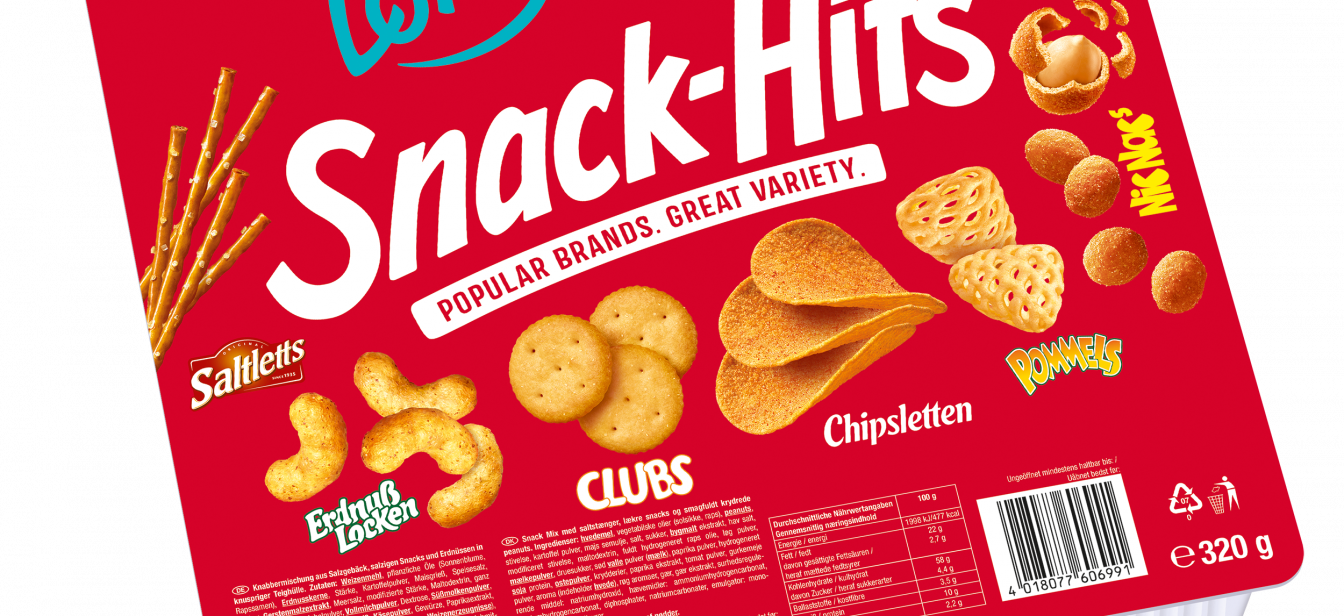 | Average nutrition information | 100 g |
| --- | --- |
| Energy kcal | 477 kcal |
| Energy kJ | 1998 kJ |
| Fats | 22 g |
| of which saturated | 2,7 g |
| Carbohydrates | 58 g |
| of which sugars | 4,4 g |
| Fibres | 3,5 g |
| Proteins | 10 g |
| Salt | 2,2 g |
Ingredients & Allergens
Wheat flour, vegetable oils (sunflower, rapeseed), peanut kernels, starch, potato powder, corn semolina, salt, sugar, barley malt extract, sea salt, modified starch, maltodextrin, fully hydrogenated rapeseed oil, onion powder, whole milk powder, dextrose, sweet whey powder (from milk), paprika powder, hydrogenated soya protein, cheese powder, spices, paprika extract, tomato powder, turmeric powder, flavourings (contain wheat products), smoke flavourings, yeast, yeast extract, acidity regulator: sodium hydroxide, raising agents: ammonium hydrogen carbonate, sodium hydrogen carbonate, diphosphates, sodium carbonates, emulsifier: mono- and diglycerides of fatty acids.
May contain: egg, sesame seeds, traces of other nuts
This information refers to the current recipe. Due to the continuous improvement of our products, packages with new as well as with previous labeling might be available in store. Therefore the ingredient list on the packaging of the respective Lorenz product is binding.