Sustainability means for us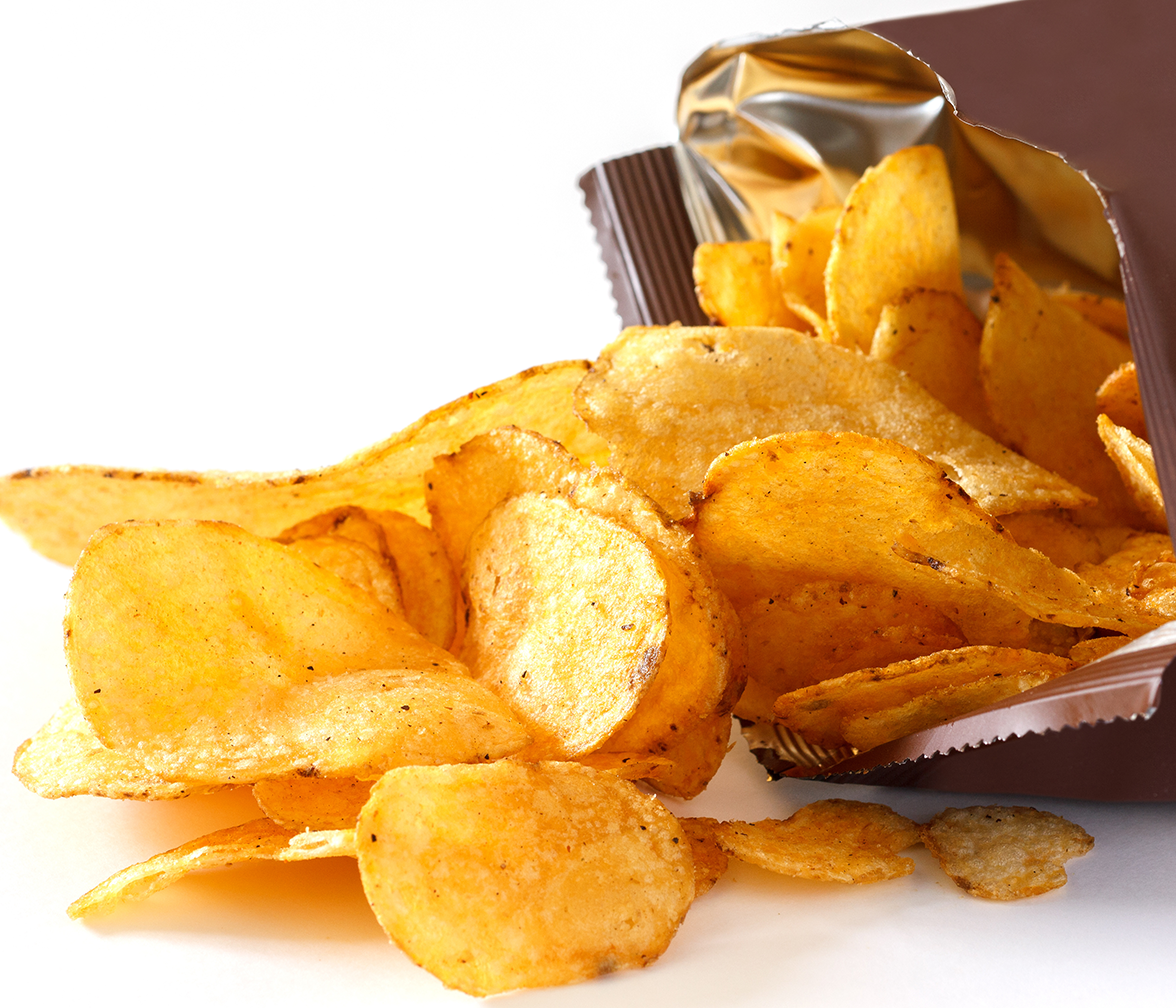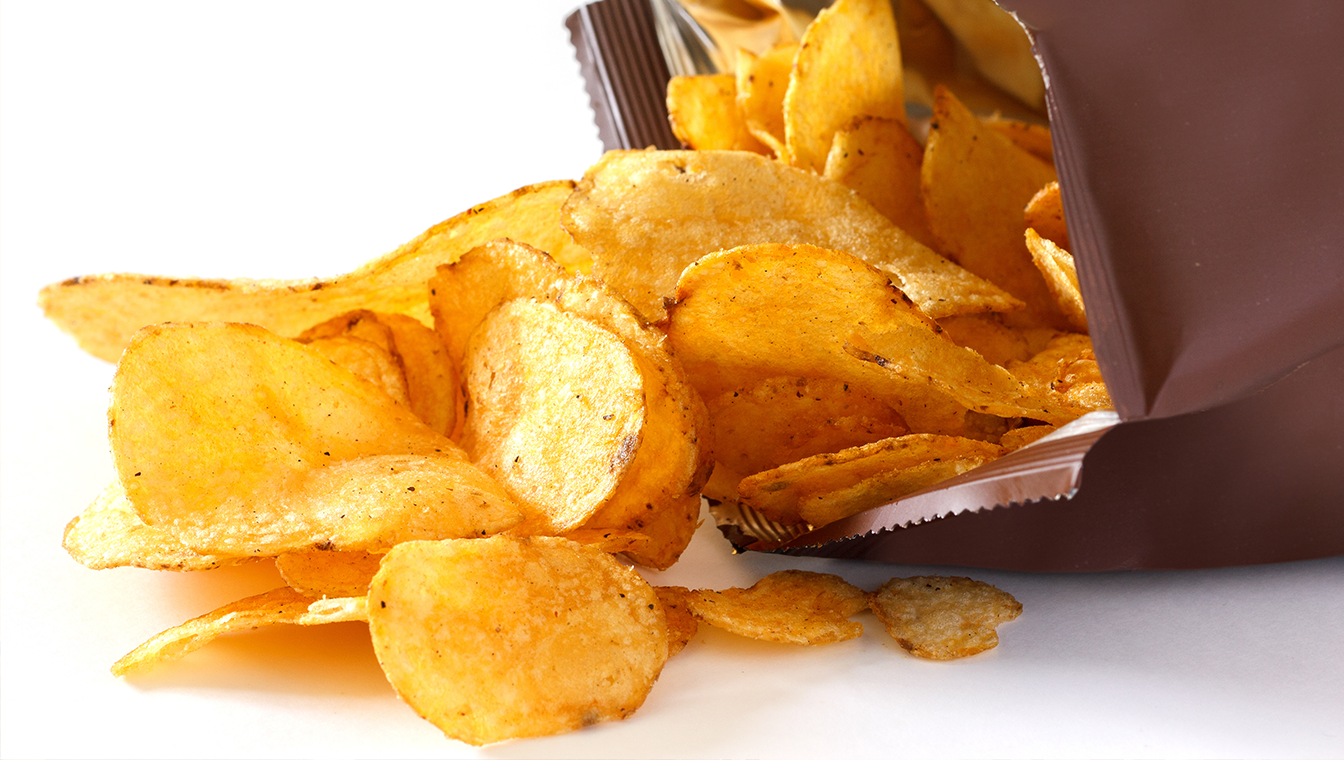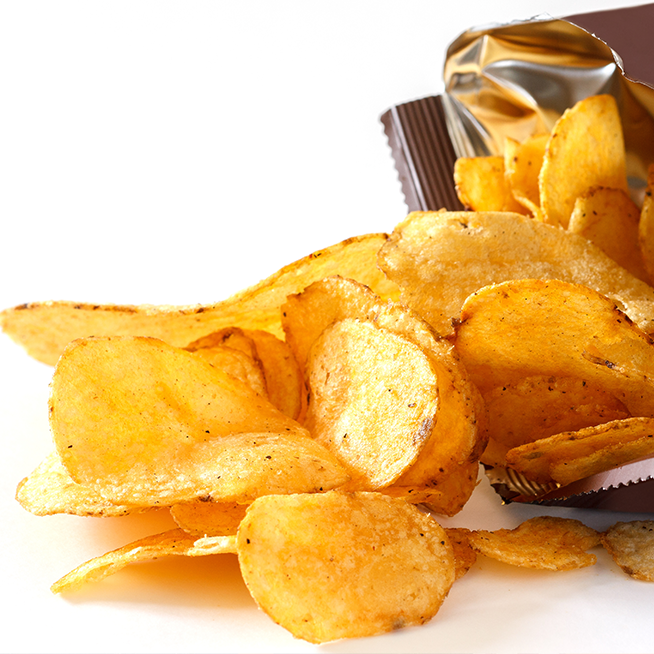 Less plastic, more recycling: our packaging
In order for our snacks to arrive fresh with you requires clever packaging. But how to manage that when you also want to save resources? Our packaging specialists spend their time tackling this very issue. Our aim is to use as little plastic as possible and to take a sustainable approach to resources. Already, an empty chips packet weighs just a few grams.
And we are continuing to work on reducing packaging waste and making essential packaging recyclable. Most of our packaging is already recyclable but there is still a lot to do.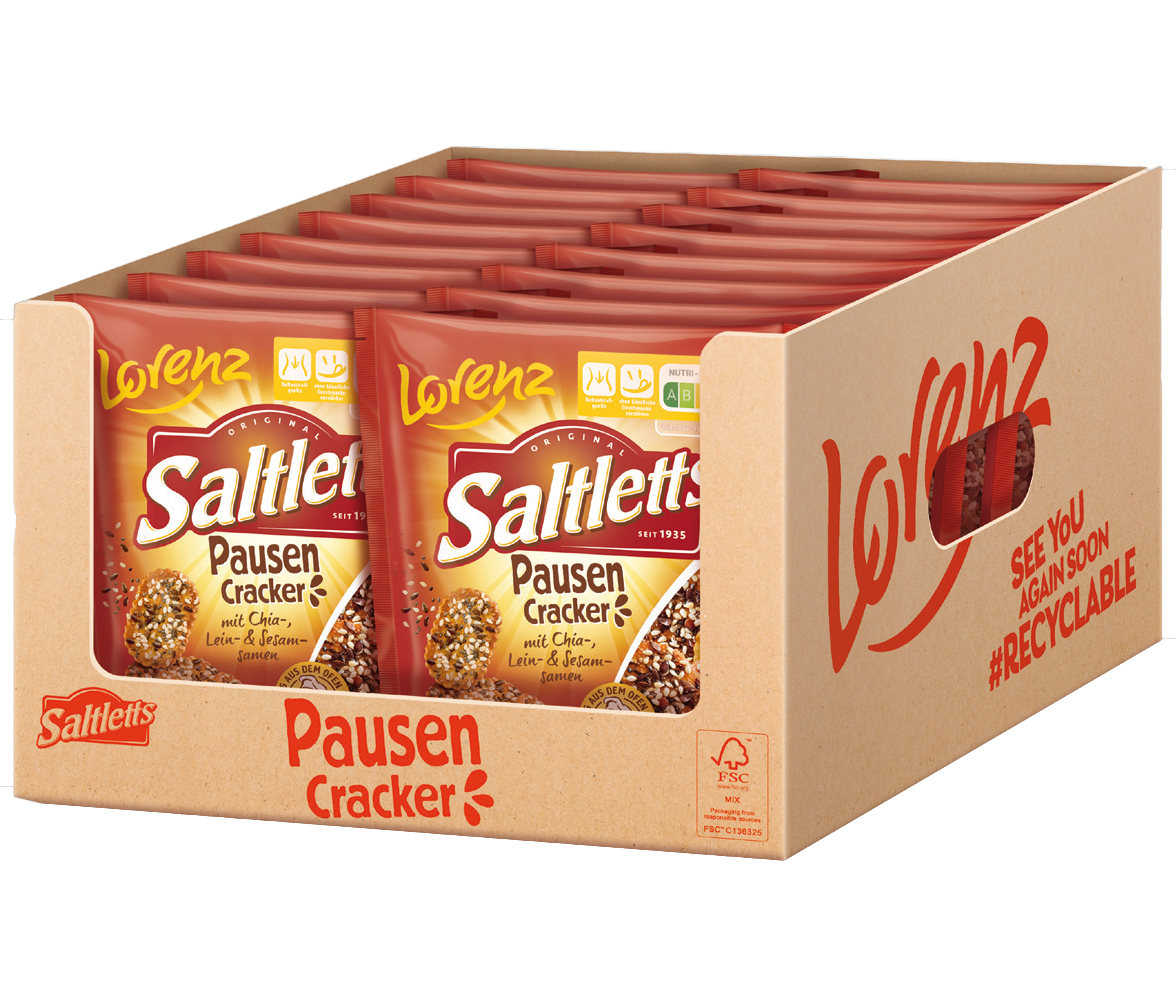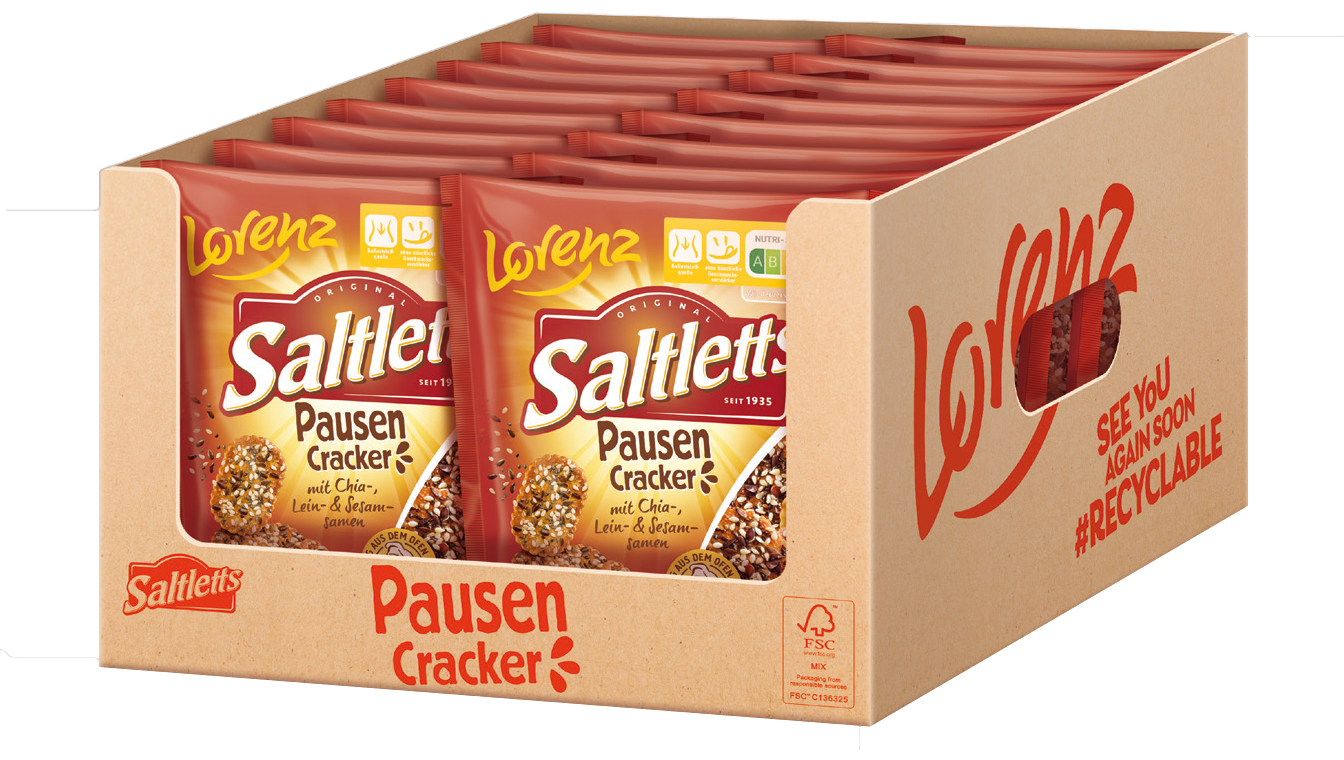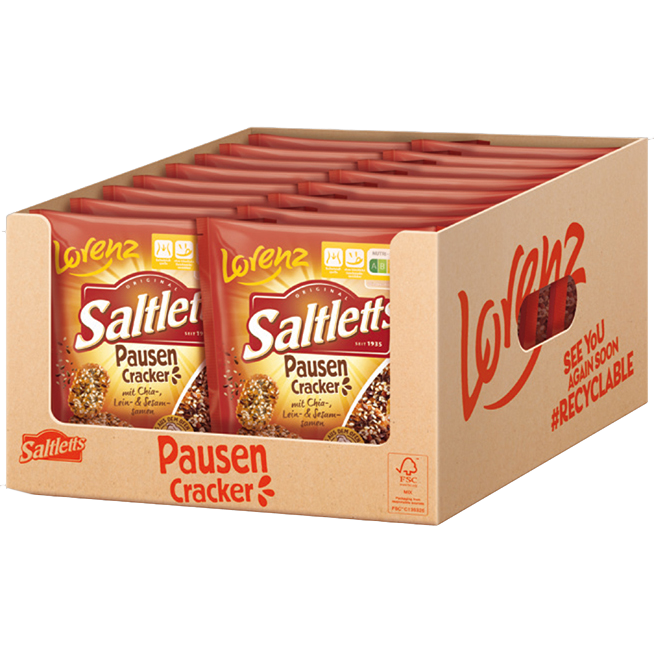 Hello again. Recycled & FSC MIX for more ecological responsibility
Our new brown, unbleached cardboard packaging saves resources and the environment – but still looks great. The cardboard that we use is FSC® Mix (FSC-C133957) certified and consists mainly of recycled material. FSC® stands for Forest Stewardship Council®, an organization that sets internationally valid environmental and social standards for sustainable forest management.
The product symbol FSC Mix indicates that wood-based material is sourced from FSC®-certified forests, and that the product uses recycled material and material from controlled sources. What's more, our locations in Germany, Poland, Austria and Russia are all certified according to the FSC® Standard for exemplary forest management.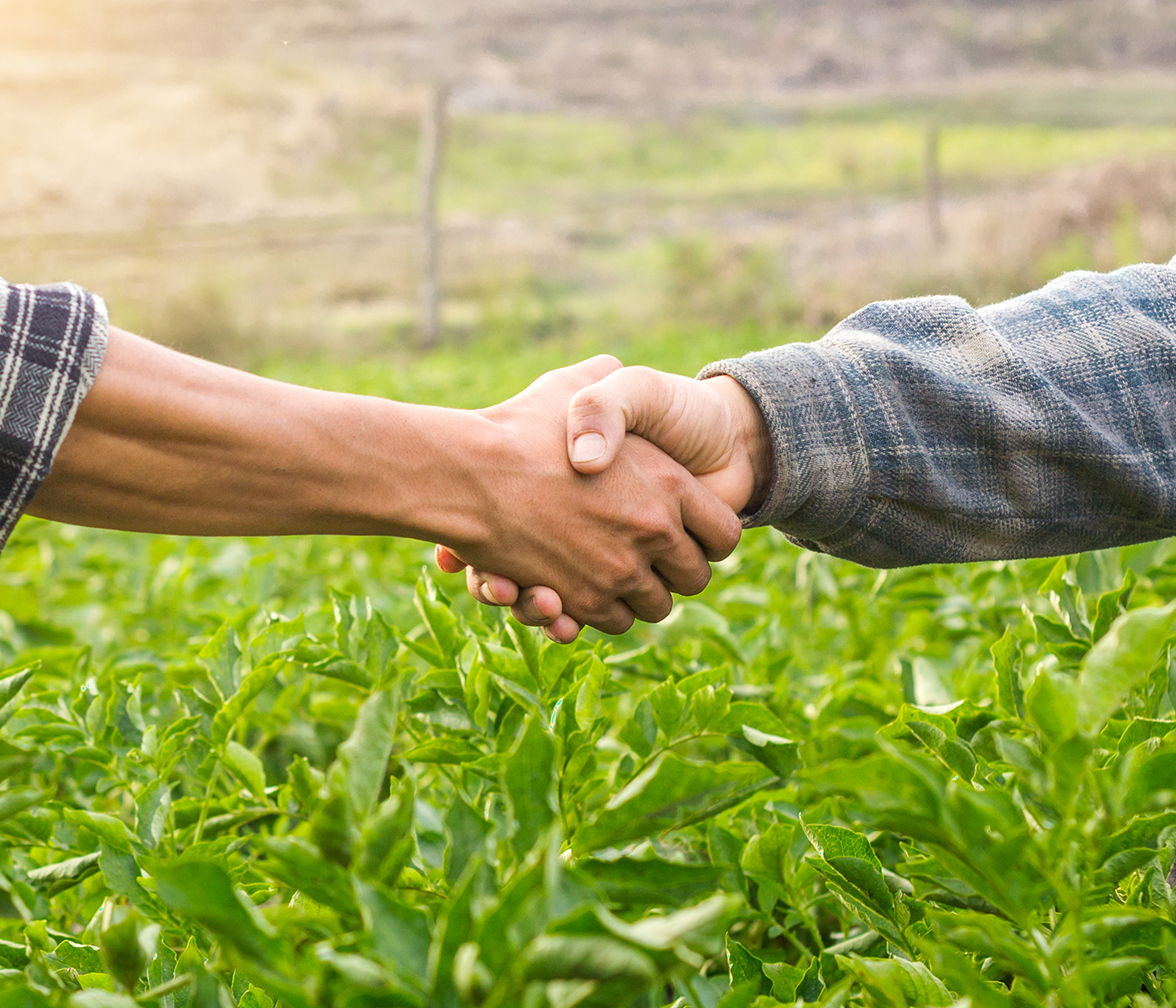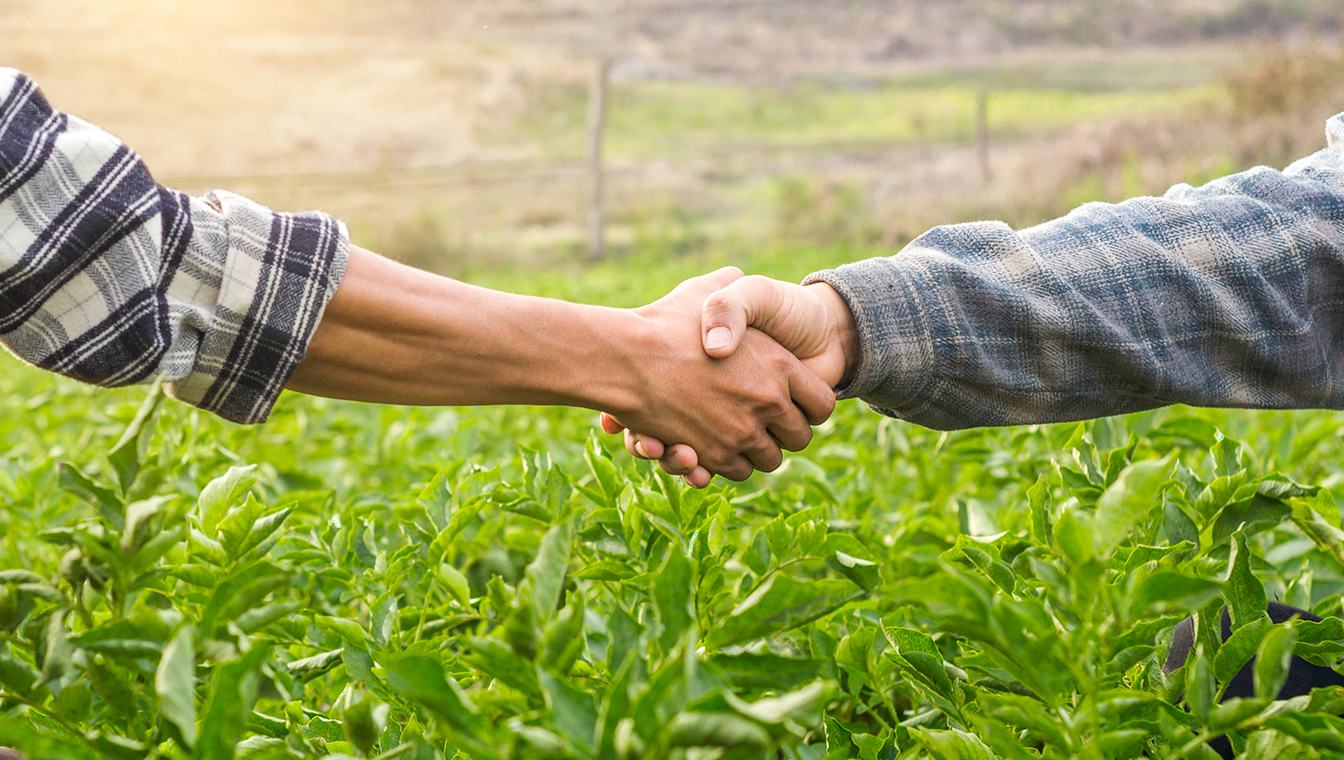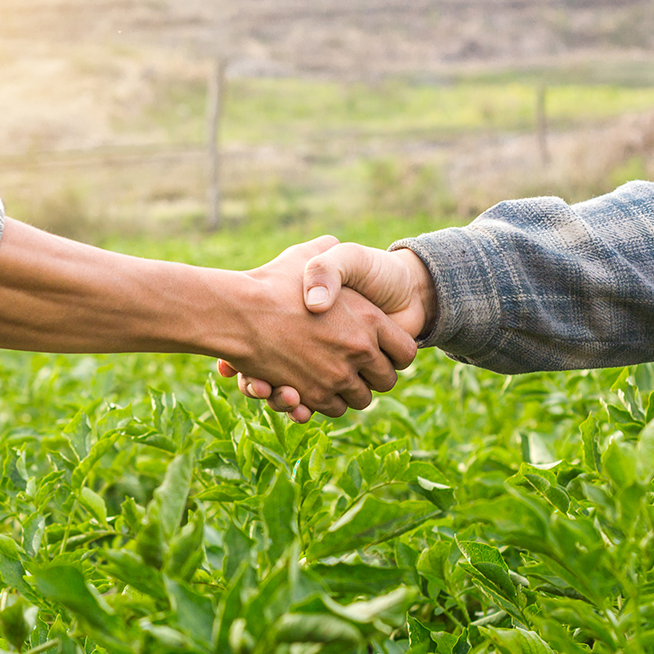 Long-term partnerships with our farmers
We rely on long-term partnerships with our suppliers, who share our values. Over 300 potato farmers have been working with us – some for over 50 years – in controlled contract cultivation. Strict regulations guarantee verifiable cultivation methods to protect the environment and consumer safety – your safety. We reject all use of genetically modified plants. This "controlled contract cultivation" provides us with high quality potatoes and enables sustainable management to preserve the environment. Short transport routes also help save resources.
Potatoes are just one of many examples. With our wheat and peanut cultivation and processing, our focus is again on sustainability and continuity.
Sustainable supply chains and fair working conditions
We are not alone in our commitment to mankind and the environment. Together with various initiatives, we are keen to achieve a sustainable supply chain. Both here and there. From fair working conditions for truck drivers on our roads to the nut processing operations in Mozambique and elsewhere.
Initiative for Sustainable Agricultural Supply Chains (INA) and the Sustainable Nut Initiative (SNI)
The Initiative for Sustainable Agricultural Supply Chains (Initiative für nachhaltige Agrar Lieferketten (INA)) brings together players from private business, civil society, and politics. We are also on board. Together we want to achieve greater sustainability in global agricultural supply chains and improve the living conditions of small farmers everywhere.
Focus on the sustainable cultivation and processing of nuts: since 2015 the Sustainable Nut Initiative (SNI) has lobbied successfully for higher standards in the nut supply chain. We joined the initiative in 2020.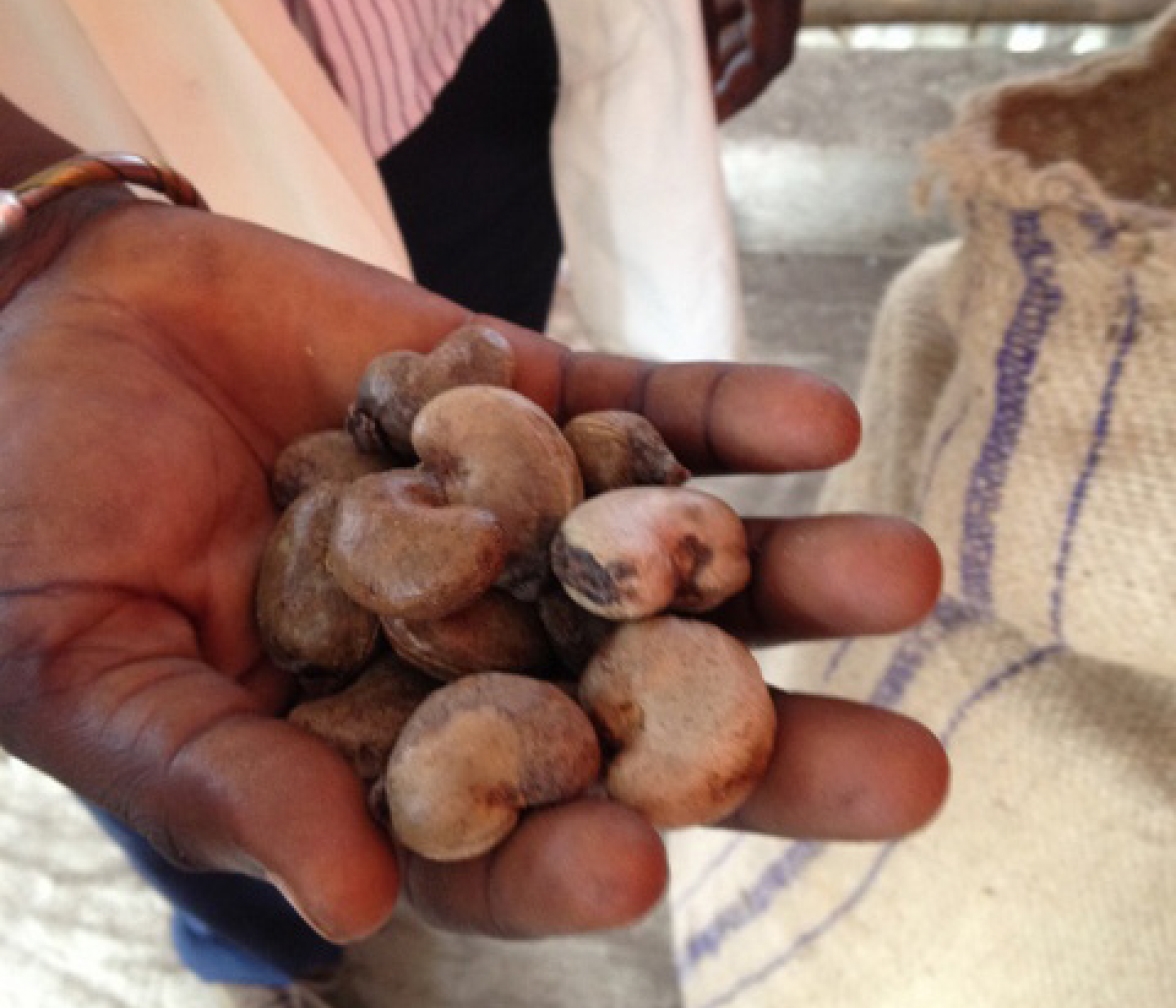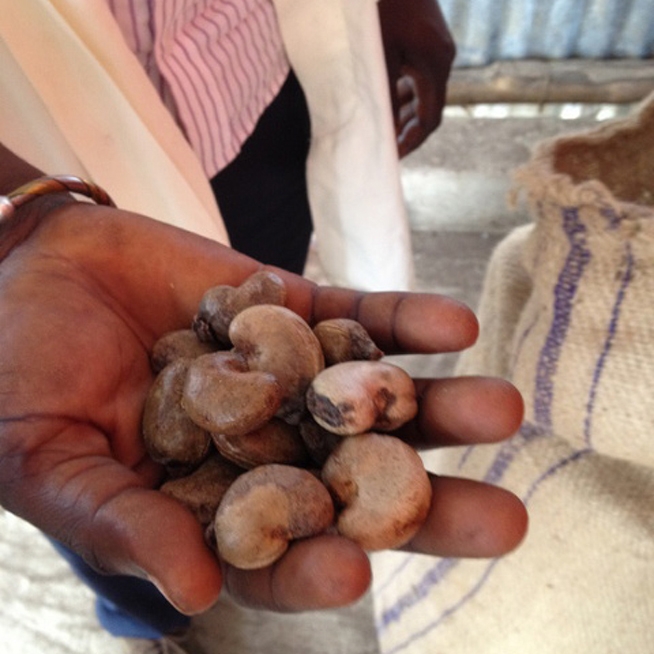 High quality cashews with development: the Cashew Development Fund
Ensuring high quality cashews while also taking social responsibility – we have been able to do this with the Cashew Development Fund. By working together with small farmers directly in Africa and giving them the opportunity to sell their produce.
Together in a development partnership with the Deutsche Gesellschaft für Internationale Zusammenarbeit (GIZ) GmbH and the Norwegian family-owned company BRYNILD, we support the development of the cashew sector in Mozambique in the project "Mozambican Cashew Nut Development Alliance".
This means specifically: increased yields and income for farmers and processors thanks to improved inputs and organizational and skills development along the value chain. This includes, for example, a Farmer Business School or training on good agricultural practices. The establishment of new tree nurseries and plantations has also already been realized.
These measures implemented by GIZ are, by the way, part of the ProEcon-PROMOVE Agribiz project, which is financed by the German Federal Ministry for Economic Cooperation and Development (BMZ) and the European Union (EU).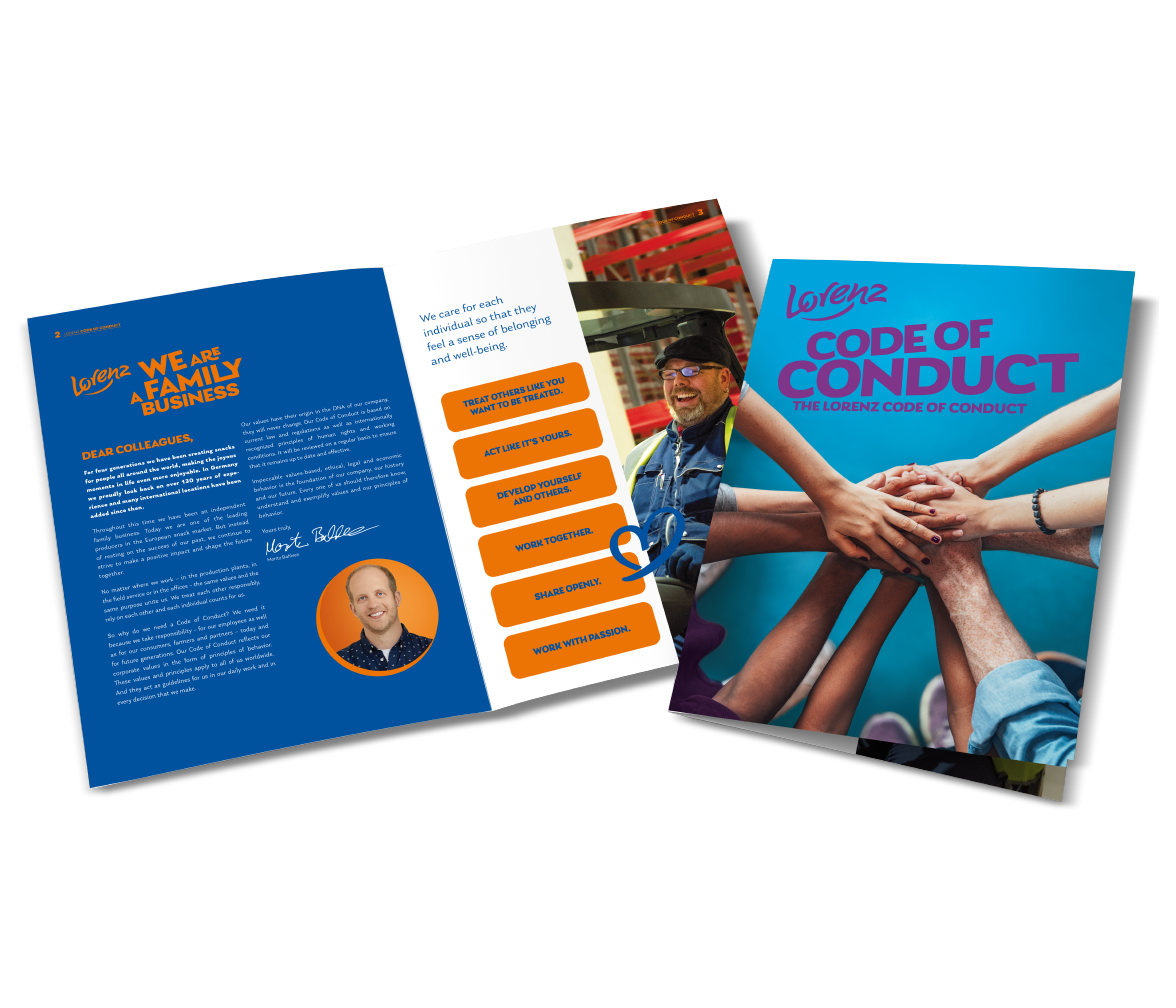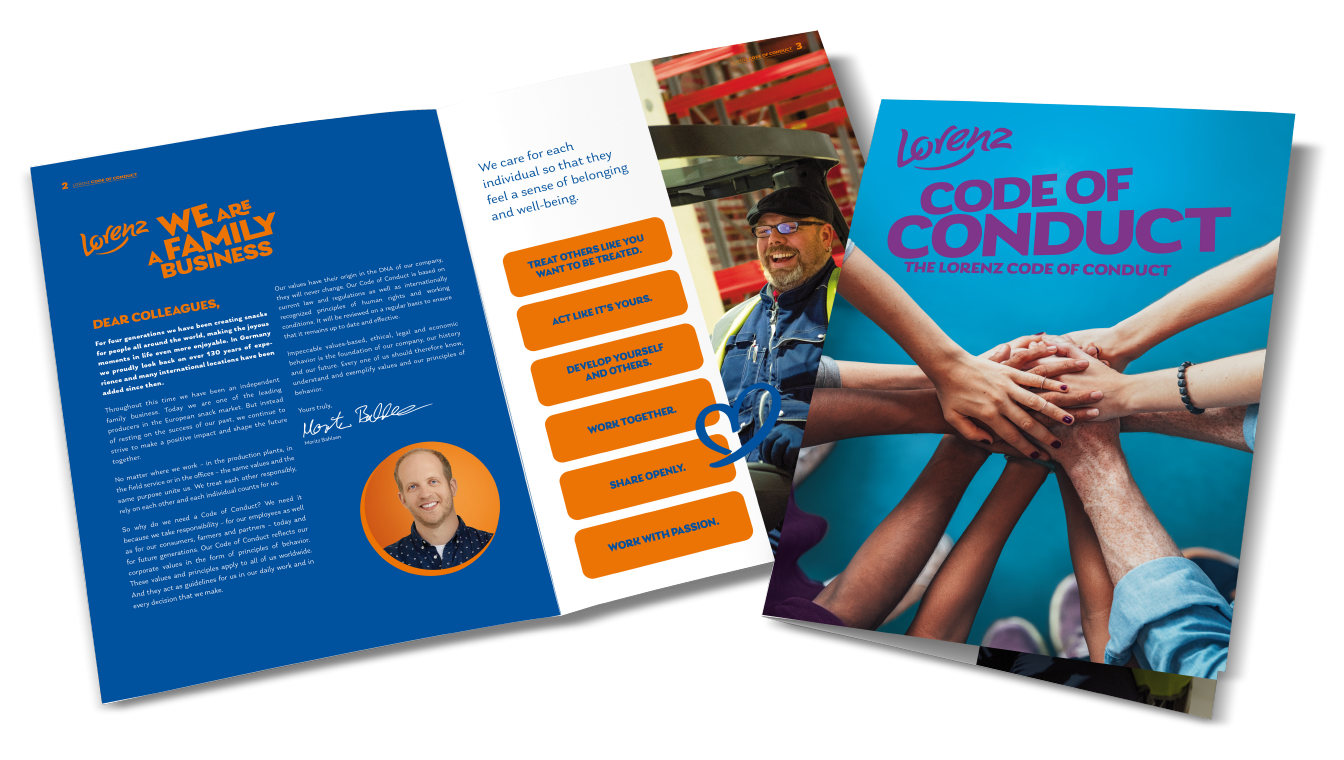 We keep our word
The Code of Conduct at Lorenz
With our Code of Conduct, we at Lorenz commit ourselves to ethically, legally and economically impeccable behavior. Our principles are internationally valid. They follow UN conventions and the core labor standards of the International Labor Organization (ILO).
We expect our suppliers and service providers to act according to comparable guidelines. To this end, we have developed our Code of Conduct for Business Partners, which defines principles on business ethics, human rights, labor standards and the environment. We are now also introducing this internationally.
Business Ethics and Human Rights
Audits according to the SMETA 4-Pillar concept
We also want to have our ethical and social responsibility regularly reviewed by external audits and continuously develop ourselves here.
The Sedex Members Ethical Trade Audit (SMETA) is the most widely used audit procedure in business for sustainable and ethical behavior. Our plants in Hankensbüttel, Neunburg vorm Wald and Stanowice have successfully undergone audits in 2019 and 2020 according to the SMETA 4-pillar concept for the areas of health and safety, labor standards, environment and business ethics. Audits for our other sites are to follow in the next few years.